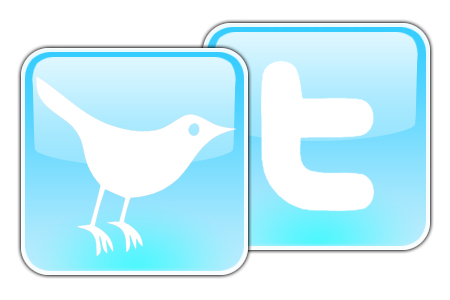 Since I've been representing Georgia Aquarium on social media sites, at least twice a week (if not more) I'm asked what Twitter is, how to use it and why it's so popular. Instead of explaining it over and over, I've created a mini tutorial for Twitter newbies!

Twitter is a free micro-blogging site that allows you to send short 140-character updates --or "tweets" - to a lot of people at once. It was designed to be read on you cell, though many people read it online, too. It has a world-wide audience of six million unique visitors a month, up from 1.2 million a year ago, according to ComScore Media Metrix.


How do I get started?
Go to
http://twitter.com and
set up your account. Upload a personal image from your computer but remember that the dimensions need to be square and that it will appear fairly small to others, so it's best to use a headshot.

Search for friends through your e-mail. This is the easiest way to find people you know on Twitter. From there, you can start looking at who your friends are following for recommendations.

Unlike other social media outlets, relationships on Twitter are not reciprocal. People you follow do not have to follow you or give you permission to follow them. You just sign up and start following them.

Give it time; it may take a while for people to follow you. As a rule of thumb, the more people you follow, the more will follow you. But, be careful. Your "friend feed" can become too full and overwhelming if you follow too many people, but that is up to you.


Who do I follow?
Obviously, people you know to start, but the beauty of Twitter is that you don't have to know people personally to follow them. News outlets, TV shows, celebrities and aquariums :) frequent Twitter and are often the most interesting Twitterers to follow.


Why is Twitter so popular?
For celebrities and organizations, Twitter is gaining popularity as a way to reach fans, plug new projects and act like BFFs.

For us normal folk, it's a fast, easy way to keep up with your friends and fave celebrities and you can easily update from your phone no matter where you are. Even if you don't have a phone with internet capabilities (like me) it's a great tool to use on your computer.

How do I direct a Tweet to someone?
You can either send a person a direct message (which only they can see) or you can reply to them. Next to each person's Tweet you will see an arrow. Click on it and their name with an @ symbol will appear in your post box. You can also simply type their username at the beginning of your tweet with an @ symbol in front of it: @michaelannedye it was great seeing you today!

Your Tweet will show up in their @ Replies section and will be public for everyone following you.

Note: if their name isn't at the beginning of the Tweet, it won't show up in their @ Replies section. However, you can use http://search.twitter.com/
to search for your name (or any other term) and find who's mentioned you in their Tweet even if it's not at the beginning of their post. This is incredibly helpful when searching for Georgia Aquarium Tweets on Twitter.

Twitter Glossary
@: At reply. A public tweet directed at a fellow Twitterer, such as @Barack Obama, that shows up in their Twitter stream.

DM: Direct Message. A private message that appears in a Twitter inbox. You can only direct message people who follow you.

RT: Retweet. A tweet that you like so much that you are resending to your followers. Usually includes credit to original tweeter, such as RT @BarackObama, followed by the tweet.

Other Useful Twitter Tools
Twitpic
: Post a photo on Twitpic, and then share the Twitpic link via Twitter.
Twhirl
: Desktop software to help you manage your Twitter account, find your @replies and shorten URLs so they can be shared on Twitter.
Tipjoy
: A service that lets you send small amounts of cash across Twitter, and then tweet about your donation.
Twibs
: A list of businesses on Twitter with links to their Twitter accounts.
TweetDeck
: Desktop software that lets people split their tweets into columns, such as @replies, direct messages, groups and keyword searches.
Twitterholic
: Ranks Twitter users by number of followers.
Twitturly
: Tracks which URLs are most popular on Twitter, based on how many times they've been shared by Twitter users.
Monitter
: An easy way to keep tabs on multiple searches on Twitter at the same time.
Tiny URL: When posting a URL please, please, please use this site. It
will make your long URLs short and help save you space.

Follow me on Twitter: http://twitter.com/michaelannedye

Follow Georgia Aquarium on Twitter: http://twitter.com/georgiaaquarium